He excelled as a cross-country skier, but eventually decided to conquer the world in a field other than sport. Filip Hrubý, two-time winner of the Children's and Youth Olympiad, shone this year with his classmates from Nový PORG Lyceum in Prague in a global investment competition involving 5,200 teams. Filip and his partners finished in a sensational third place at the 2023 Wharton Global High School Investment Competition and became the most successful European team in the history of this prestigious competition. What has sport brought to his life and what are his goals for the future?
Three races, three medals. Filip Hrubý won the 2018 Children's and Youth Olympic Games in ski cross, as well as two years later. As of ODM 2020, he also has the tag team competition silver. "The Youth Olympics are great. I enjoyed them a lot. I like that there are other sports besides skiing and that I meet new people during the event," recalls the student from eighteen years about his debut at the ODM.
Filip, you did well in ski cross, why didn't you try to succeed as a freestyle skier at the end?
Skicross is a demanding sport to train in the Czech Republic, because you need a lot of snow, and we don't have that here. In the senior categories, it is then difficult to compete with the Austrians or the Canadians, who have much better conditions. That's why I decided to quit.
Do you regret this decision in retrospect?
I felt like ski cross was for me. I love jumping since my childhood and I was also good in downhill skiing. But it was because of the conditions and the school that I decided to quit. I live in Prague and couldn't go skiing immediately after school. In our school, it's either or. So I can only play sports recreationally, if possible I could devote myself more to sports, but the sports venue should be in Prague.
If you practice a sport purely recreationally, what do you like the most?
I try to do everything possible. I really like rock climbing or cycling. I still ski, but only once in a while when I go to the glacier. I'll jump in there. I don't do a lot of ski cross anymore.
What has sport brought you and brings you in life?
In sport, it is important to have morale and to work hard. Plus, I've always done what I love. Even though I didn't want to go up a hill in the morning, I found what I like there.
Now that you love investing the most, how did you get here?
No one teaches us to invest in school. We learned this ourselves on our own initiative. Me and my three classmates, and another boy who is from a higher class. We spend a lot of time together and are best friends.

5 minute read, 02/21/2021
And then, together, you thought about entering a global investment contest.
We participated in this competition for the fourth time. The first three attempts were like a test. But now that we qualified for the semi-finals among the top 50 teams, we were happy and achieved the goals we wanted to achieve.
But that wasn't the end. You reached the final in sensational fashion.
It was amazing! We thought it was impossible. In the end, we even finished third. We went there with the idea that I will go and see and it doesn't matter if we fail. But we put a lot of time into it and it paid off.
What is this competition all about and what was your preparation for the final like?
We received virtual $100,000 and we had to assess the money and prepare a long-term strategy to manage the money. We've split it up so everyone has a different sector. We call each other and summarize the procedures and together we vote on which company to invest in. We work very well as a team. This was known even before the final. We had to prepare a ten-minute presentation in English in front of the jury. It included high-ranking finance figures. We had to memorize the presentation. We presented it on the wall for four hours to learn it perfectly. Before the final, Mr. Aleš Vávra also helped us, who explained to us that we also need to know the history of the companies in which we want to invest. On the plane to the United States, we also read several hundred pages of company annual reports. And the final itself? It was our best attempt after all.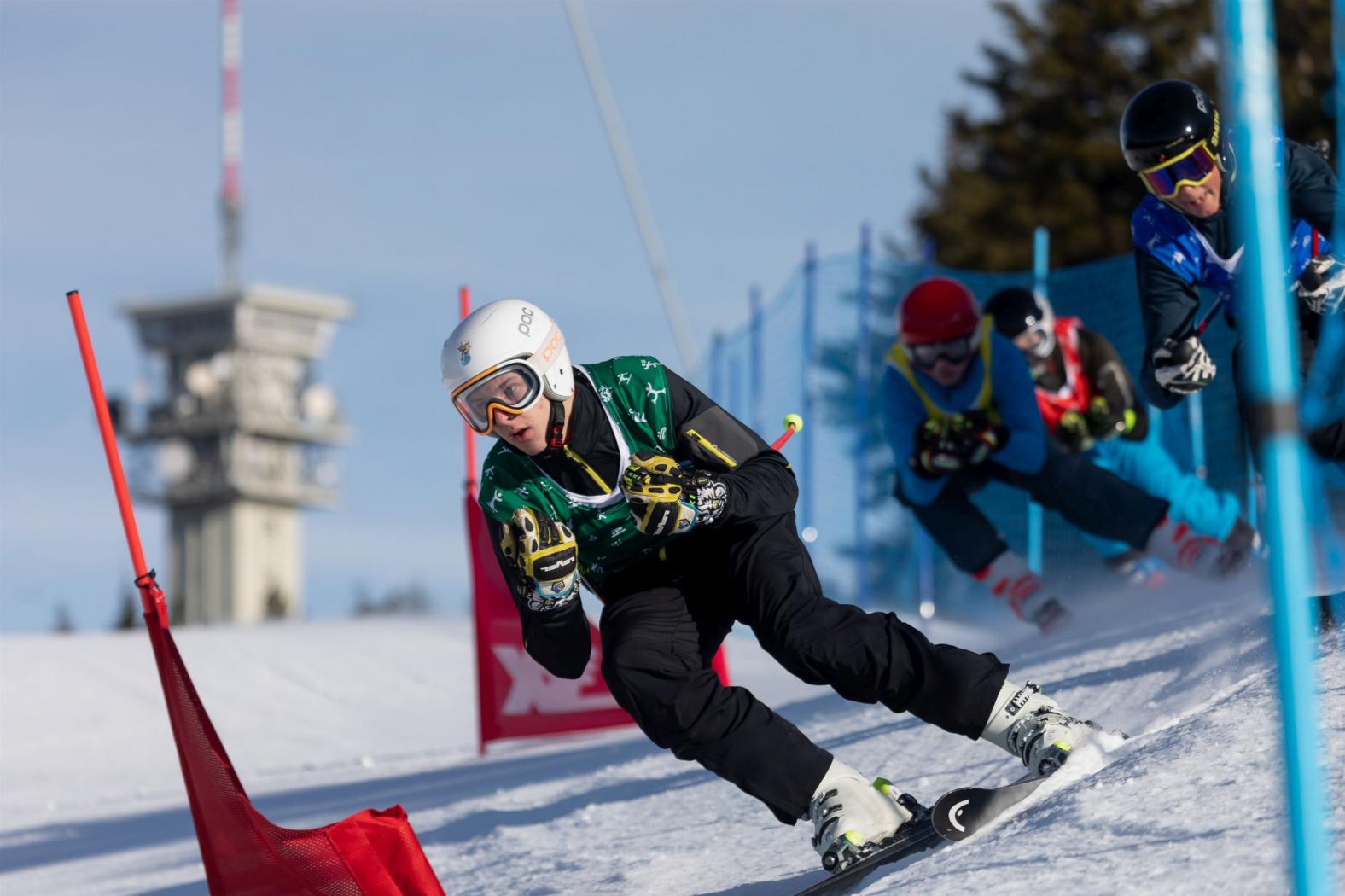 Can the nervousness before the final of a prestigious global investment competition be compared to the nervousness before the final of a ski cross race?
When I was on the skis at the start, the nervousness was similar. But you have to overcome the stress and try to turn it into a healthy nervousness. And then go.
After passing this financial competition, you will probably have to choose from many university study offers and at the same time job opportunities, right?
I have offers for shorter collaborations. But in a year, my colleagues and I will all leave the Czech Republic. We want to study abroad after graduation. I want to study finance in Europe or America. I also considered studying in China. I'm learning Chinese and I tried to live there when I was 14 when my parents sent me there for an internship. No one speaks English there and overall it was a very strange experience, but I remember it fondly.
What are your goals for the future? Do you want to work for a large financial company or start your own project?
I would like to have experience in a large company, where I will also have good contacts, but I would like to have something of my own.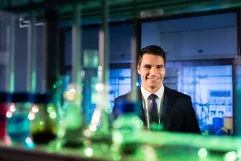 8 minute read, 06/12/2021
did you like the article?
Send it by

"Extreme gamer. Food geek. Internet buff. Alcohol expert. Passionate music specialist. Beeraholic. Incurable coffee fan."