Nowy Świat Street has undergone significant changes in recent months. On the west side, work is being done on the construction of a new bicycle path and on the "island" between the roads of the ZDM, the tree trunk is being replaced – a total of 11 trees will be removed.
Concerned readers informed us about the spots on the "island" between the roads. Road workers have confirmed this information, but are ensuring that only trees that could be "dangerous" and "endanger life, health or property" are removed.
– They are dying or dead trees. One of them, even before the first phase of logging, fell at the crosswalk at the Nowy Świat / Kościuszki intersection – says Jadwiga Stiborska, spokesman for the municipal road authority in Gliwice.
Some trees have already been removed. 3-4 more will go under the saw.
– The trees are removed on the basis of a legally valid decision. The contractor is obliged to inspect these carefully, just before executing the order – informs ZDM.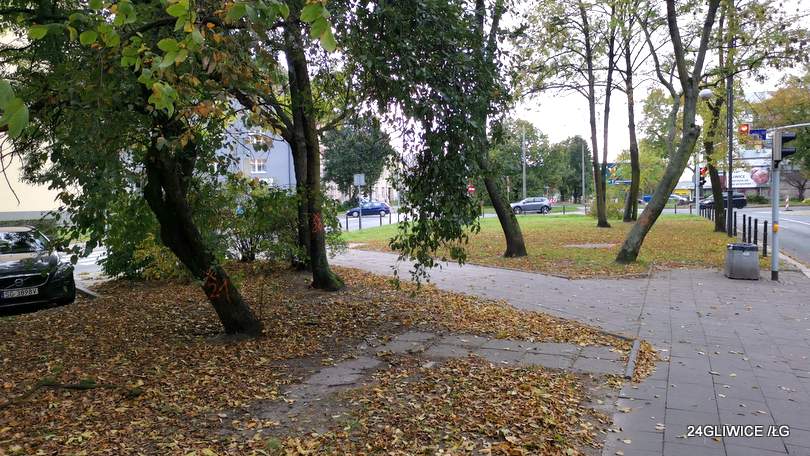 In return, 18 elm trees are planted. Replacement plantings are planned for next spring.
– Thus, we will maintain the uniformity of the species and complete the existing lane – says Stiborska.
AS THAT "COLIDED" WITH THE BIKE WAY THAT ALREADY CUT
Intensive work is underway on the west side of the street for the construction of a cycle path. This is one of the most controversial investments of recent months. Healthy ash trees have been felled for the construction of the new cycle route. In addition, in July (ie during the breeding season), when felling began, the trees were noted to have nests inhabited by birds.
Although the dust had settled after those events, social activists from the "Zielone Gliwice" group proved last week that logging was not necessary for the construction of the road.
– We have an urgent request to take a closer look at projects and investments funded from our joint city budget – they wrote in a statement on Facebook. – Trees and the environmental and economic services they provide cannot be recreated in a short time – they claim.
From the outset of the dispute, the officials defend themselves, pointing out that it is not always possible to preserve the old grandstand in its entirety, and the regulations specify exactly what parameters each element of the roadway should have. According to the representatives of the town hall, in the case of the investment in Nowy Świat, both the bicycle road and the sidewalk have "collided with trees" and the implementation of the project was not possible without removing them.
Micha Szewczyk

"Total travelaholic. Subtly charming zombie geek. Friend of animals everywhere. Music buff. Explorer. Tv junkie."