Summer is already here but the craving for pizza never stops. Creative, fresh, made with light toppings and state-of-the-art doughs. Here are some tips from the "pizza world" for those living in Milan.
Dennis Mountain Pizza
Denis
Green. A word, a philosophy, his Dennis Lovatel. Testimony, both the menus that follow each other in his restaurant in Moscow, as well as the events concerning the mountain pizzeria in recent months. At the center is always the vegetable kingdom, devolving into "variable" pizzas and ad hoc experiences to tell the possibilities of all nature to its loyal customers. Italy's most beloved "mountain pizzeria" arrives with an unusual idea (as always): pizza for the summer of Dennis Lovatel it is said Prunissima. Plum, fiordillata as a starter, carnet salad, robiola goat mousse, chopped hazelnuts and citronetta.
Dry Milan
Dry Milan
Vesuvius on a pizza from Dry with the mythical Piennolo Yellow: yellow Piennolo cherry tomatoes, fiordilatte, smoked bacon, Grada padano, basil oil and black pepper. Lorenzo Syrabella doesn't miss a beat and Dry remains one of the best addresses for Milanese lovers of signature pizza.
of Capuano
of Capuano
New and tasty suggestions for of Capuanothe brand created by Louis Capuano. The summer menu is an ode to Southern dairy tradition. In addition to the classic provola, fior di latte and buffalo mozzarella, you can try various dairy delicacies such as: buffalo braid, classic and smoked Apulian burrata, filita, buffalo ricotta, caciocavallo podolico. To enhance these wonders, further excellent local products have been combined: finocchiona Igp, the excellence of Irpinia Salame Mugnano del Cardinale and the inevitable courgette flowers 'mbuttunati'.
of Capuano
Among the specialties stand out Pumpkin: with smoked provolone, courgettes, cooked ham, PDO podolico caciocavallo, courgettes stuffed with parmesan and buffalo ricotta, Wallets from Capuano's: double stuffed with Mugnano del Cardinale salami, smoked provola, chopped datterini tomatoes, provola and rocket, Apulian burrata. Among the innovations of the season and the collaboration with Musikè Vinia main project Beppe Vessicchio and Riccardo Iacobone, which combines two passions: music and wine. The word Music comes from Greek and represents the art of the Muses, mythical patrons of the arts.
Pizza Gigino by measure
Gigino
Sharing is the key word at this pizzeria that rediscovers the fun of pizza in moderation with multiple flavors. For the summer from Gigino it comes there Freshtop with tomato mozzarella and basil like a capresa, e.g the Ortolanadifferent from the "usual", which replaces grilled vegetables with fiarielli, homemade fillets of eggplant in oil, Pachino and Piennolo tomatoes, fresh basil.
Stubborn
Stubborn
The "top quality" continues even during the warm season for Stubborn , an all-Italian brand of quality pizzas and cuisine with the "last born" restaurant in via Procaccini (Chinatown area). The limited edition novelties for summer are very tasty: Cow cream, Provolone del Monaco, Sorrento lemon and pepper or Stracciatella, Peloponnesian shrimps, basil, tomato baked in the oven at a low temperature and lemon.
Cirispaccio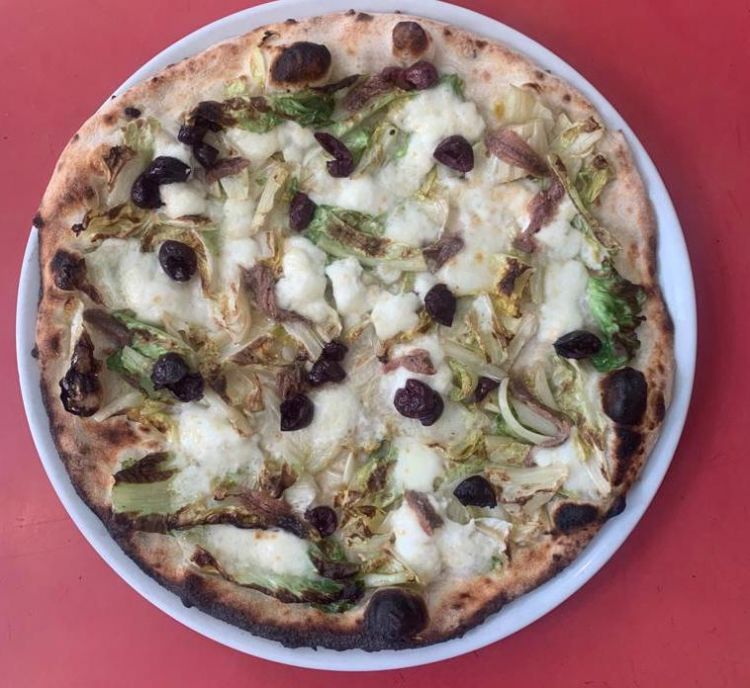 Cirispaccio
Cosimo Mogavero never disappoints, both when it comes to cooking and when it comes to pizza. Summer pizzas exist Do not you forget me with fresh cherry tomatoes, buffalo mozzarella from Campania, basil, oregano and extra virgin olive oil from Campania and Escarole, with smooth escarole, diced buffalo mozzarella, anchovies in oil and pitted Gaeta olives. You can find it at via Canonica 74 a Milan (Chinatown area).
Yolina
Yolina
Elegant and gourmet: sit next to you on warm summer evenings Yolina for the soft and fragrant pizza in the pan, honeycomb inside and crispy outside. Nice and simple to issue Margaret revisited with roasted red date cream, Apulian stracciatella, semi-dried red cherry tomatoes, 30-month Parmigiano Reggiano, fresh basil and Monocultivar Coratina oil.
Starita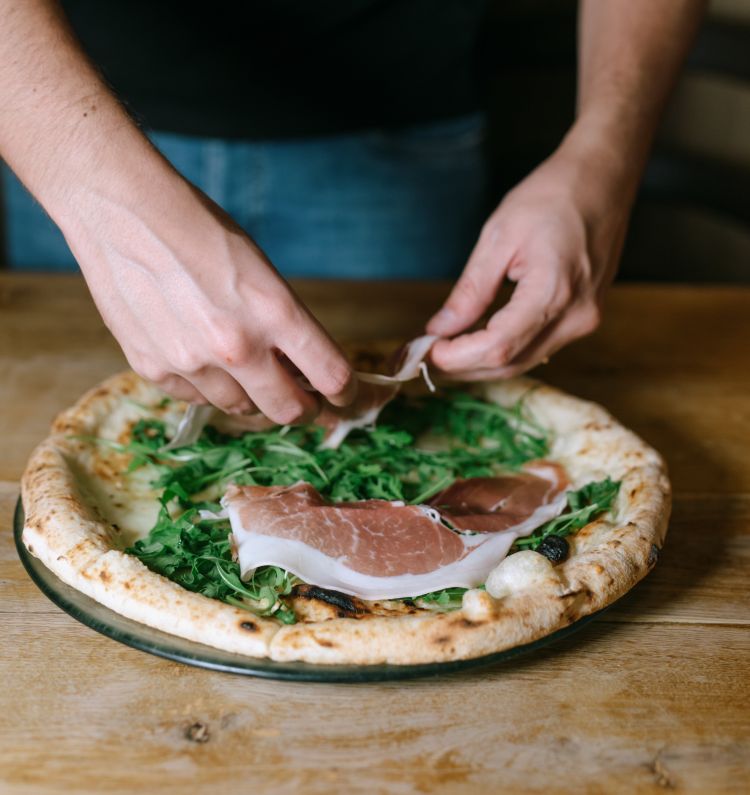 Starita
His story Starita begins in 1901, in the Materdei area of ​​Naples. Today they run the family business Anthonywith the children Joseph And Philomena, representing the fourth generation. Except for must, which is the Pizza Margheritasummer naturally names the Marinara, rich in tomatoes, datterino tomatoes, garlic, oregano, basil and parmesan. If you think one Marinara is as good as another…after you've tried one of Starita you will change your mind. Light and fresh Miss Italy accompanied by fiordilatte, rocket and Crudo di Parma dop and Grana Padano flakes.
Obica View of the cathedral
Obica
Obicà Cathedral in Milan has just changed its face thanks to the renovation curated by the Roman architecture studio Laboratories (protagonist of the business that concerns all the Group's facilities). Released for the occasion summer beautythe new summer menu which includes among others the Culatta Pizza with buffalo mozzarella, soncino, crescenza, pacchetelle yellow tomatoes and caramelized apples.
Lightness
Lightness
The pizza chain Lightness suggests it 5 plots of land: the ingredients are crushed Avezzano potato, octopus bacon, basil pesto, Caserta buffalo caciocavallo, Caiatine black olive powder, Il Principe di Pietretagliate Evo oil. A dive into the Riviera pizza format.

"Total travelaholic. Subtly charming zombie geek. Friend of animals everywhere. Music buff. Explorer. Tv junkie."