Huge damage has been done to homes and businesses after flash floods hit Spain's Alicante region.
Up to four inches of rain reached the city of Torrevieja on Friday, according to the state meteorological agency (AEMET).
This led to the evacuation of the Dama School from Guardamar in Vieja Baja del Segura.
Video recordings show deep levels of water entering buildings as cars submerged as Alicante streets remained underwater.
This is not the first time Alicante has experienced flash floods this year.
Alicantetoday.com reports that Guardamar del Segura and Santa Pola in southeastern Spain also experienced flooding in August due to a rare weather phenomenon.
Meteotsunami, also known locally as rissaga, caused flooding due to a sudden change in atmospheric pressure that caused the tide to rapidly recede before a large tsunami-like wave struck and then returned to the sea. rating.
Meanwhile, the police on the Costa Blanca, located along the coast in the province of Alicante, have received new kits for their vehicles in order to fight the floods.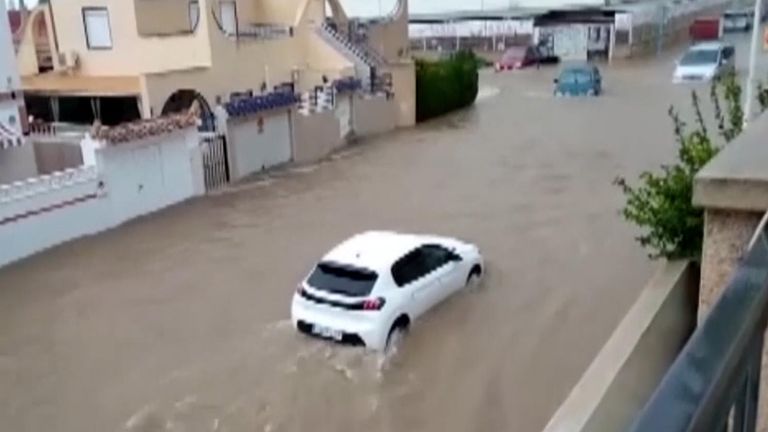 The new devices include wireless devices for mobile communication, so they can quickly alert other officers, firefighters and medical professionals of inclement weather conditions.
Jose Samper, mayor of the San Fulgencio district, said the devices would be "an indispensable tool for coordinating emergency responses."
"Total travelaholic. Subtly charming zombie geek. Friend of animals everywhere. Music buff. Explorer. Tv junkie."